Our Mission Statement: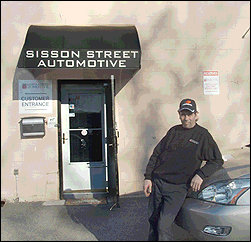 You -the customer choosing Sisson St. Automotive to service your vehicle- are the most important visitor to my shop.
You are not dependent on me… I am dependent on you.
You are not and will never be an outsider in my shop.  You are the most important part of my business.
I am not doing you a favor by servicing your car, you are doing me a favor by allowing me the opportunity to service your auto.
I will always remain grateful for the trust you place in me.  The referrals of your family and friends is the highest compliment and honor that you could ever do for me.
Thank you,
Jeff Millman